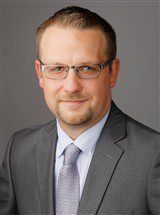 Title: General Manager
Company: Great Outdoors RV Co.
Location: Greeley, Colorado, United States
Matthew D. Brown, General Manager at Great Outdoors RV Co. has been recognized by Marquis Who's Who Top Executives for dedication, achievements, and leadership in entrepreneurial management.
Since 2019, Mr. Brown has prospered as general manager of Great Outdoors RV Co., a premier recreational vehicle (RV) dealership in northern Colorado, offering travel trailers, toy haulers, and fifth-wheel campers, motorhomes, bunkhouse trailers, camper trailer habitats, and pop-ups as well as new and used vehicles. As general manager, he identifies and develops winning talent in competitive markets, works with multiple franchised, corporate and vendor partners, collaborates and interfaces with all levels, both corporate and franchised partners and has demonstrated ability to make solid, serious decisions quickly. Under Mr. Brown's management, Great Outdoors has added 250 percent to its bottom line and increased its employees from 17 to 50.
Mr. Brown initially obtained a Bachelor of Science in business management minor in human resources from the University of Northern Colorado in Greeley in 2003 and thereupon provided superior service as a district manager for Dollar Financial Group from 2005 to 2008 and CURO Financial Technologies Corp from 2008 to 2009. He then excelled as an area manager with Value Place, now Woodspring Suites, from 2009 to 2010 and a multiple office manager for Pacific Dental Services from 2020 to 2011.
As a regional manager and later director with Jackson Hewitt tax service franchise from 2011 to 2015, Mr. Brown oversaw five of the Top 50 Jackson Hewitt Walmart locations located in Colorado, Wyoming, Nebraska and South Dakota and the number two Sears location in the country. He then flourished as vice president of field operations with Fiesta Insurance Franchise Corporation in Las Vegas from 2015 to 2019, overseeing all administrative components of the tax department driving the retail tax program, ensuring all vendor relationships deliver a solid return on investment, developing and maintaining all records for the firm's national training program and working with all franchisees and their support teams to develop localized plans as needed to address the unique aspects of their operations. Mr. Brown's tenure saw the company's total revenues up 16.20 percent for the 2017-2018 tax season.
Mr. Brown has been honored for his excellence with a number of awards, including Top Performer, Commitment to Client Experience Through Training and Commitment to Tax School Under 100 Employees Awards from Jackson Hewitt and an Amazing Auroran Award from the city of Aurora, Colorado.
Apart from having an educational degree, Mr. Brown attributes his success to investing in his own self-development both personally and professionally. He has taken a lot of time and investment in the programs of Anthony Robbins, which he believes has been a significant contributor to his success. became involved in his current work when his friend, the owner of The Great Outdoors RV, processed a loan from the bank for the expansion of the dealership, to which the bank proposed that he should have someone with a business degree to help the expansion succeed. Mr. Brown left corporate America for this opportunity and he believed it's the best decision he ever made. His goal for the coming years is to continue to keep their dealership at the forefront of Colorado as a major market in the country.
For more information, please visit:
Contact Mr. Brown: