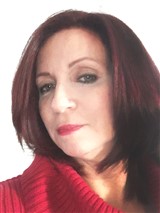 Title: Vendor Relations Specialist, Sales Director
Company: The Profit Influencer
Location: Fresno, California, United States
Dr. Theresa Davis, Vendor Relations Specialist and Sales Director with The Profit Influencer, has been recognized by Marquis Who's Who Top Executives for dedication, achievements, and leadership in business.
Dr. Davis has found success with The Profit Influencer since 2016, serving in various roles, including lead generation specialist, growth strategist, sales director, and vendor relations specialist. She further serves the company in employee recruitment and development. In addition to her primary career pursuits, she has been the president of the executive board of the California Homeschool Parent Association since 2019. An accomplished and diverse professional, Dr. Davis has been the president of the board of directors for NM SHED since 2014, the owner of TD Davis Workshops and Dr. Theresa Speaks since 2012, and the owner and operator of Fresno Child Supervised Visits since 2010.
Since 2010, Dr. Davis has been the owner of Bay Area Family Services, and in 2019 she served as the managing director of Polka Dot Powerhouse. Alongside her endeavors in business, she has shared her knowledge as an instructor of educational psychology with ACEL Fresno Charter High School from 2014 to 2015, a school board member with the same institution from 2013 to 2015, and an instructor with Boston Reed College from 2006 to 2010, among numerous further positions. Dr. Davis is a certified John. C. Maxwell Coach and holds multiple degrees from the University of Phoenix, including a Bachelor of Arts, a Master of Business Administration with a minor in education, and a Doctor of Philosophy.
Dr. Davis has been recognized for her career achievements with a John C. Maxwell Culture Award for Service in 2020 and a Woman of the Year Award in 2018. She holds a grant writing certification, is a DISC Certified Trainer and Consultant, and holds book publishing certificates. In her spare time, she enjoys volunteering in her community, crafting, and teaching people how to make their money work for them. She has been recognized with the Marquis Who's Who Humanitarian Award. Dr. Davis is proudest of earning her doctoral degree, and in the coming years, she plans to continue building her brand, networking, and developing her numerous business ventures.
For more information, please visit:
Contact Dr. Davis: